or at the very least helpful....same same. I am proud to announce that I can see! After waiting it out for 4+ years I was finally forced to go to the eye doctor due to an eye infection. I guess that's what happens when you procrastinate and order 2 week wear contacts from the UK (no current prescription needed :)) and wear them for 6+ months before changing them. Ooops. My prescription was over 6 years old and I could see well enough so I dealt with it. Now, after multiple trips to the eye doctor I have a new glasses and contact prescription and it really does make a huge difference! The most exciting part?? Nope, not the being able to see part it's being able to get rid of these ancient beauties.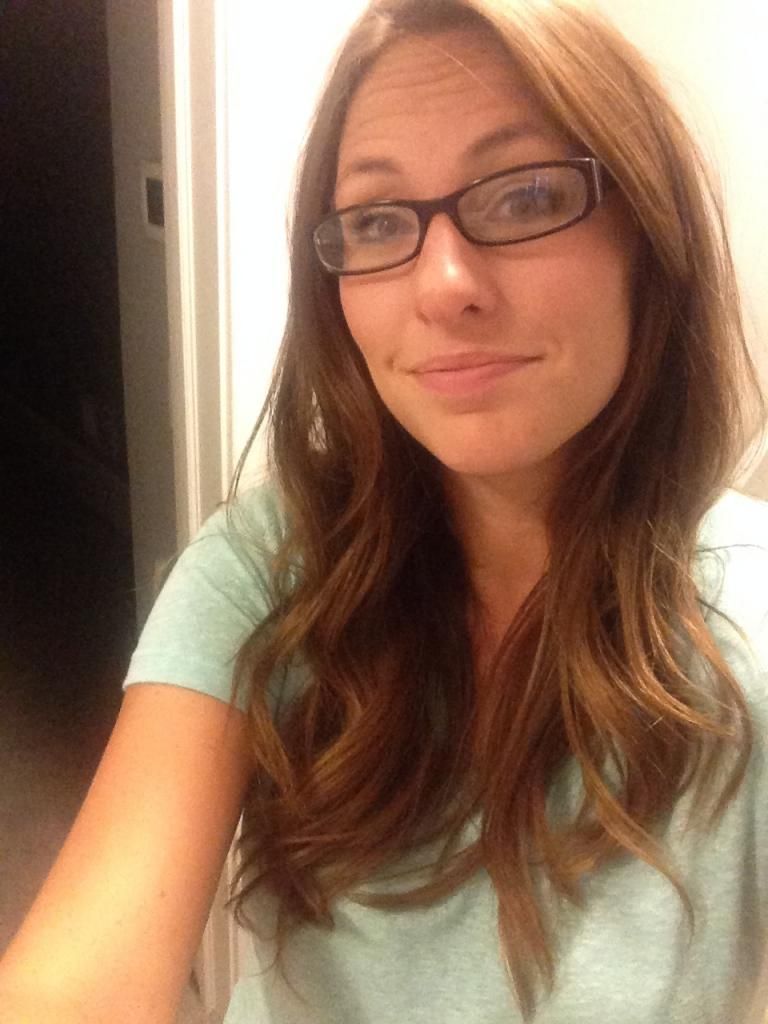 I'm surprised they even still have lenses in them. They've been slept on, dropped, stepped on, chewed on (by Charlie, not me), bent and bent back and they're still holding up six years later. So I guess all in all they've been good glasses, besides the fact that I can't really see out of them. But this morning I ordered new ones. YAY!! My sister told me about this site
Zenni Optical
where she gets her glasses super cheap so I checked it out. Holy bananas she wasn't kidding! I ordered to pairs of glasses for
$33
total! I kind of feel like I'm stealing. There were a crazy number of options and I didn't really know where to start so I just ordered two pair and when they get here I'll see what I think of the shape. I did the whole upload your picture and virtually try them on thing but that always looks strange and I figure I've spent $33 on a lot more pointless things so what the heck. Anyways, when I find a good deal I feel like the nice thing to do is share, so there you are my seeing challenged friends. Order away.